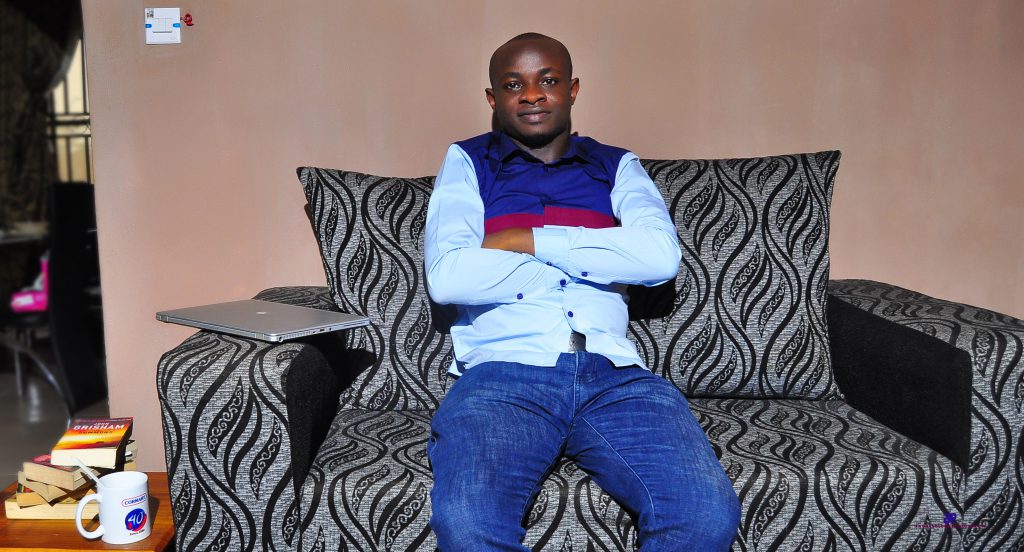 Hey! Welcome!
My name is Vincent Chukwu. And it's good to have you here.
Love to put a face to the name? I'm the frail guy in the picture up there.
I started this blog to help solve what I call "the success problem"
Here is a brief background. Two years ago, I did a little primary research.
I asked everyone around me a basic but challenging question.
What Is Success To You?
The responses varied from person to person. But after sorting them into groups, I could see a clear pattern.
All the responses fell into three major groups…
The first group measured success by what they owned. Especially assets – money in the bank, land, houses and businesses.
The second group measured success by how happy their immediate family were.
The last group measured success by how quick they grew as a person – career growth and influence growth, for example.
To help me make sense of this, I put a name to each class or group according to the responses given.
Personal Finance – members of this group are obsessed with wealth. It's what gives them a measure of whether they are doing well or not.
Personal Relationships – folks in this group are natural home makers. They can quit high paying jobs just to go be with their kids. For them, family is EVERYTHING.
Personal Development – Folks in this group are obsessed with growth. They have zero loyalty to things that do not advance them in any way.
To make this relatable, I have created a success triangle with these three major groups.
After I showed the "success triangle" to respondents, most shook their head in disagreement.
No one can have the best of the 3 worlds. There must be trade-offs.
Do you think so, too?
With every blog post and in the newsletter, I'll try to answer the question:
The possible answers to this basic question are not entirely mine. They are curated ideas and insights from some of the smartest people in the world.
Smart people from every field: mathematics, physics, chemistry, biology, psychology, philosophy and business…
Why You Should Trust Me?
I'm on the same journey to find an answer to this question.
Starting a family really made me press the pause button and start wondering what the meaning of life is.
What really matters? What should I pursue? Why am I pursuing what I'm pursuing right now?
Yeah, I have had a fair share of a better life.
Started my career in a top firm. Built up a saving and investment system that has helped me enjoy some freedom. Increased my magnetic appeal with every one-on-one engagement.
But is this what really matters? If I'm not satisfied with my current situation, it means something is missing. So, how do I find this missing link?
On this blog, I'd share every single stuff I learn as I try to get an answer to these questions burning deep inside.
I'm not promising it's going to be an easy journey. Or a brief ride.
No journey to find answers or solutions to life's fundamental problems is easy.
It's always a lifelong task, of hills and valleys, of rivers and oceans.
But if we stick to climbing without giving up, there's hope for us at the zenith.
So, here's what I'd say…
Since this is going to be a lifelong task of digging for answers, please make a conscious commitment to stick around.
You'll have zero regrets, I can assure you.
Thank you for stopping by. See you around …
With Love,
Vincent Chukwu…