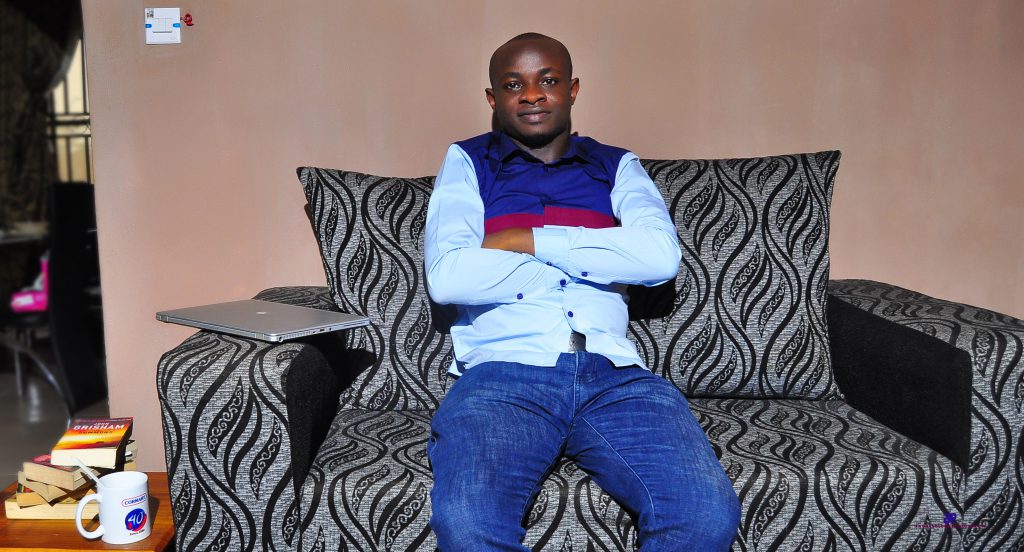 Hey! Welcome!
My name is Vincent Chukwu. And it's good to have you here.
Love to put a face to the name? I'm the frail guy in the picture up there.
I started this blog to help solve what I call "the financial success problem"
TLDR: My name is Vincent, and I share insights about money that can help you manage your money better!
Background
In 2016, I lost millions of naira to three popular ponzi schemes.
Losing my life's savings wasn't the painful part.
What pained me was that I threw money into what I didn't understand.
I guess I tested the waters with my two feet – a very unwise thing to do, in retrospect.
Think I was foolish? You have every right to think so.
But if you choose to cut me some slack, here is what made me lose it all…
Financial illiteracy.
So, I made a conscious decision to learn everything about the world of trade, money and investing.
This decision has taken me on a roller coaster journey through many different paths…
I have consciously decided to help millions of Nigerians make sense of budgeting, saving, and investing.
Education
If you care about paper certificates, please read on (if you care less, like me, please skip!)
I have an MBA from Olabisi Onabanjo University and I'm an associate member of the Institute of Chartered Accountants of Nigeria (ICAN).
My rigorous education means I know one or two strategies you could use to manage your money better.
Work Experience
I currently work as an operations manager at a multinational company.
I started out in Audit at KPMG Nigeria. After a year, I ran.
Don't ask me why. It won't help you become better at managing your money.
So, let's leave the story for another day.
Key Takeaway
I can help you improve your financial decision making.
How? By organizing all the information, knowledge, and worldly wisdom available in the world to help you master your personal finances…
Don't wait. Start today. Sign up for my weekly NairaNest Newsletter.
Or read some of my popular content. Choosing a career with high barrier of entry. Landing an entry level Big 4 job. How to spot Ponzi schemes in Nigeria.
With Love,
Vincent Chukwu…